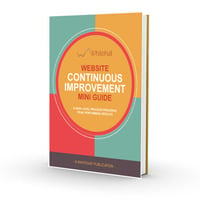 This ebook mini-guide delves into the high level process of coupling continuous improvement and the Growth Driven Design methodology.
Laser-focused, this process allows for monthly marked improvement for you to be well on your way to creating a peak performing website.
If you really want to get in on the action and power up your site, have a look at 'HubSpot #1 Complete CRM Platform'. This article details tips, tools and features of the #1 business tool.