B2B marketers are always interested in casting a wide net with their promotional campaigns in hopes of attracting as many companies as they can in their target market. Since marketing professionals are always focused on creating new accounts and maintaining existing ones, account-based marketing (ABM) presents an alternative B2B strategy.
ABM lets marketers concentrate their sales and marketing resources on a particular set of target accounts. Marketers then design ultra-personalized campaigns to resonate with each account, rather than a focus on general industry metrics.
This eBook will help you to understand benefits of Account Based Marketing for Life Science Companies.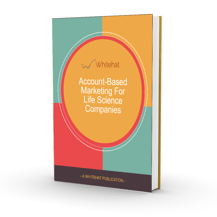 Download the eBook to learn more!